Now in their 28th year the Sunshine Coast Business Awards reflect the values we share as a business community – where hard work, collaboration, a sense of community, integrity, and outstanding business acumen are all recognised and acknowledged. They provide a platform from which our outstanding businesses can shine and set a benchmark for others to follow.
Together, we have created an environment that encourages start-ups and entrepreneurs – where programmes and networks are formed to mentor, develop and nurture talent giving those who are keen, every chance of finding success.
And given that we have firmly established that WE ARE the entrepreneurial capital of Australia it is critical we acknowledge our small businesses with a robust and transparent awards program.
Over the coming years, we are going to see continued migration to the Sunshine Coast, and with that will come an increase in knowledge-based jobs, professional business services, innovative manufacturing and high-tech start-ups and we will see an increase in exports and household income. Recognising, celebrating and showcasing our outstanding local business talent brings greater awareness of the skills and capabilities we have across our region.
We will be launching the 2023 Sunshine Coast Business Award in May during Small Business Month and encourage you to nominate a great business or enter your own business. By being involved you will become more connected to our business community that is inclusive and collaborative and where everyone is welcomed, encouraged and supported.
From May until the Gala in November we have a lot of workshops and events so please check out the Key Dates page and note them in your diary. I look forward to hearing more about you and your business over the coming months but in the meantime please take a moment to check out the businesses who were finalists and ultimate winners in 2022.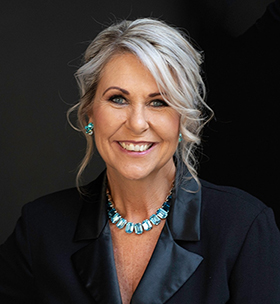 Jennifer Swaine – Chair, Sunshine Coast Business Awards
Best of the best businesses celebrated: 2023 Sunshine Coast Business Award Gala
Click through to see the full list of winners and check out the gallery of images on our socials.

One of the things I love the most about our awards is hearing the feedback from our judges. It reaffirms to me that we are fortunate to live in a region that fosters and encourages the entrepreneurial talent we have right here on our doorstep.
And you cannot help but be inspired about our future.
The Awards recognise the many impressive business success stories throughout the region and provide exceptional networking events for the local business community throughout the year.
Businesses across our region
of those are sole operators
businesses employ between 1-18 people
businesses employ between 20-199 people
businesses employ greater than 200 people
Sign up to receive the latest announcements, workshop invitations and more.