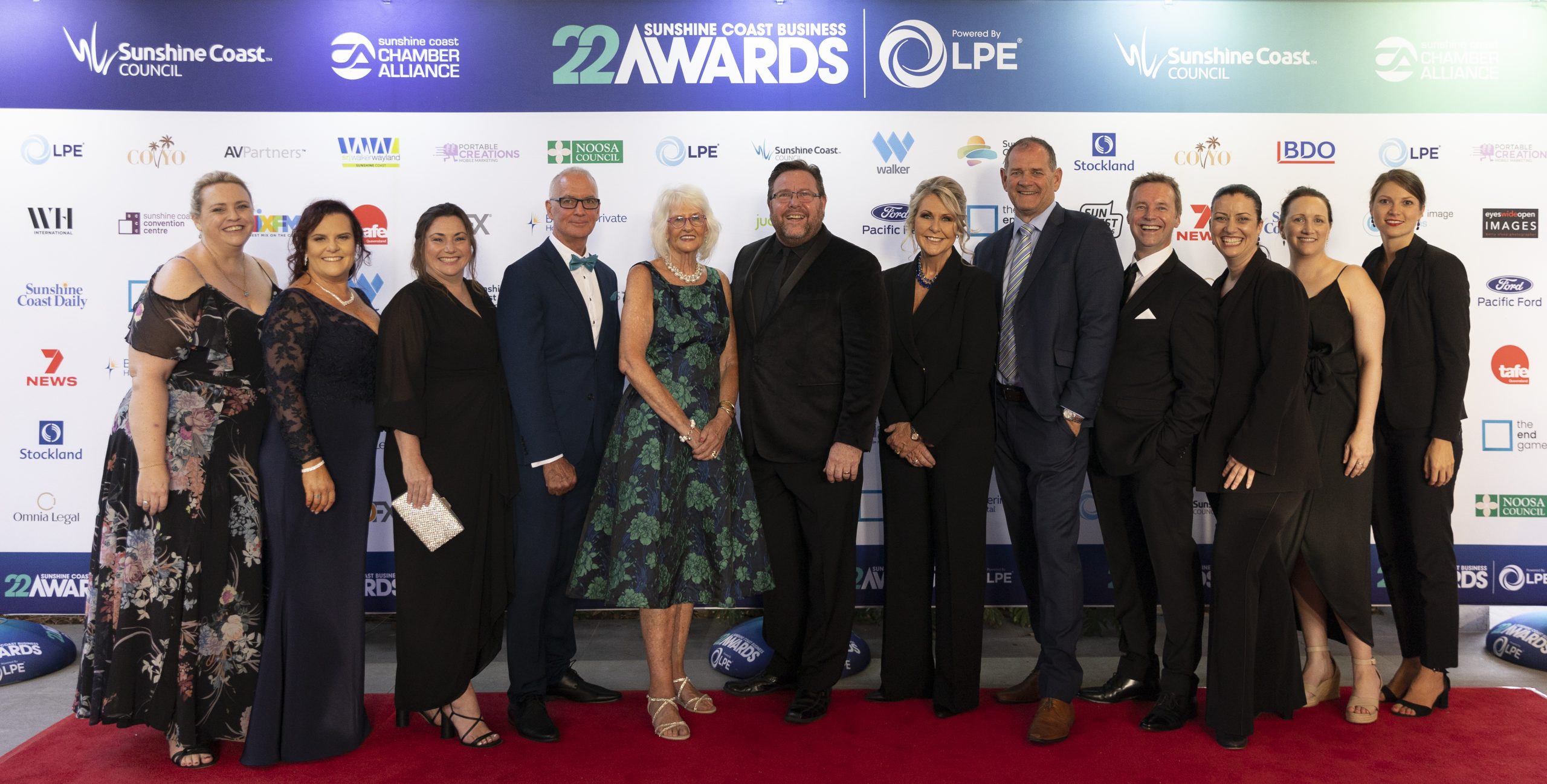 Categories
You may only apply to enter only one category – with the exception of Export*. Read the descriptions below and select the category that most accurately depicts your business activities and the area in which you have had the most success in your business over the past 12 months.
Ask yourself:
What category would my customers think I am in?



Who are my competitors – and which category are they in?
If you are still unsure, we recommend that you select a likely category and then move on to answering all the questions – you can change your category before you submit your application. After you have completed your answers, review your category selection and consider if it still feels like the most appropriate choice based on what you have written about your business.
Within each category there will be a winner for**:
Small Business – 0-4 full-time equivalent (FTE) employees including principal(s).
Large Business – More than 4 full-time equivalent (FTE) employees including principal(s).
* If you export internationally and those activities generate more than 30% of your business revenue, then you may enter the Export category in addition to your main business category.
** The SCBA committee reserves the right to only award one winner in an overall category if there are fewer than 5 finalists in both the large and small categories.
The following category explanations and business types are provided as a guide to assist you in selecting the most appropriate category to enter – you can also look at our past winners / finalists in each category for reference:
Accommodation (Tourism)
A business engaged in the provision of short-term accommodation and associated services.
Hotels, Motels & Resorts
Bed & Breakfast Accommodation
Self-contained Short Stay Apartments
Caravan and Camping
Advanced Technology
Any business that develops proprietary advanced technologies that are either commercialised as an offering to customers or used in-house in the production of novel goods and services by that company.
Artificial Intelligence
Autonomous systems
Robotics
Bioengineering
Nanotechnology
Software as a Service
Quantum computing
IOT
Augmented/Virtual Reality
Web3
Building & Construction
A business engaged in the preparation of land, and construction, alteration and repair of buildings and structures and other real property. This category includes mobile and temporary housing, shipwrights and other permanent structures and construction.
Building Services
Construction
Engineering
Suppliers and Contractors
Town Planning and Surveying
Business Services
A business providing services to other businesses, service providers, vendors, buyers and/or contractors. May include services such as lead generation, sales, customer service support, property management, inventory management, recruitment, HR, design, advertising, marketing, IT, bookkeeping, insurance, PR, administration, communications and business development.
Recruitment, employment and HR consultants
Graphic, web and interior design 
Real estate sales and property management
Advertising, marketing & PR companies
Bookkeepers and tax accountants
Insurance providers and underwriters
Administration services
Event planning and management
IT and communications providers
Commercial research and business development
Clean Technology
A business based on any process, product, or service that reduces negative environmental impacts through significant energy efficiency improvements, the sustainable use of resources, or environmental protection activities.
Architecture and green building designers
Producers / Distributors of Green building materials
Providers of renewable energy (solar) and energy efficiency (LED lighting)
Engineering and scientific consulting services
Green accounting and marketing services
Cleantech water management
Ecologically sustainable waste management
Creative Industries
A business engaged in the generation and commercialisation of individual intellectual property, creativity, talent, ideas, knowledge and information as products or services.
Craft and Visual Arts
Fashion design 
Videography, Film, Television and Radio
Music and performing arts
Writing and Publishing
Software, Smartphone applications and Video games
Education & Training
A business or organisation providing courses, programs, products or services to facilitate learning, education and training, or corporate, professional, vocation or community development (does not include primary or secondary schools).
Education
Training
Tutoring
Skills-based programs
Professional development
Coaching
Online courses
Community education
Educational resources (books, toys, games)
Experiences
A business providing access to a place of interest that people visit for its natural, cultural or historical value, its inherent beauty, or for leisure, adventure or amusement, including natural and built attractions, festivals, events and exhibitions, or guided tours and transfer activities in, around or to places of interest.
Theme Parks, rides and similar tourism activities
Natural, cultural, built and historical attractions

Fairs, carnivals and themed markets

Scenic tours and transfers
Adventure and leisure tours and experiences
Travel and Booking Agents
Music and other cultural events
Sporting, local and regional events
Trade and other Expos
*Export
A business, in any industry, that exports goods/services internationally. This applies to businesses that are exporting directly or through a third party. At least 30% of business revenue must be derived from export activities to be eligible for this category.
The Export category is not standalone. You may only apply for the Export award if you submit an application for another category.
Food & Agribusiness
A business engaged in substantially earning its revenue from agriculture. This includes, but is not limited to, farming, processing and manufacturing and/or distribution of agricultural products.
Regionally Grown produce (supply, sales, value adding)
Beverage Producers
Confectionery / Bakery Producers
Dairy Producers
Livestock Producers
Seafood / Aquaculture Producers
Wholesale food suppliers
Craft brewers

Food Manufacturing

Farmers Markets
Health & Wellness
A business engaged in the provision of health and/or wellbeing services to individuals and organisations, other than professional medical and dental services.
Fitness centers and personal trainers

Health retreats and spas

Physical therapies and allied health

Gyms, Yoga and Pilates studios
Martial Arts, boxing and sports trainers

Natural therapies

Life coaches
Hospitality
A business engaged in the preparation, distribution or provision of food and/or beverages, with an emphasis on the hospitality service sector.
Catering services
Food outlets
Bars, cafés and restaurants
Hotels
Manufacturing
A business engaged in the use of innovative technologies, tools, processes and techniques to transform materials or components into new products, by power-driven machines or by hand, involving stitching, weaving, casting, bending, joining, heating, freezing and a host of other activities. Advanced manufacturing can include production activities that depend on information, automation, computation, software, sensing, and networking.
Textile, clothing, footwear and leather manufacturing
Wood and paper product manufacturing
Printing, publishing and recorded media
Petroleum, coal, chemical and associated product manufacturing
Non-metallic mineral products
Metal product manufacturing
Machinery and equipment manufacturing
Other manufacturing
Professional Services
A business, person or organisation providing services that require high level tertiary qualifications, specialised skills, expertise and knowledge, and accredited professional certification. Usually required to hold current membership of a professional body with a prescribed code of conduct, ethical rules, and education and licensing requirements.
Architects
CAs and CPAs
Civil and civic engineers

Lawyers and barristers 

Medical and dental practitioners and specialists
Psychologists and psychiatrists
Town planners
Retail
A business engaged in the sale of goods, products, commodities, wares, merchandise, etc. to end users for use, consumption, or resale through multiple channels of distribution – from a physical or virtual location.
Retailing (Business to Consumer)
Retailing (Business to Business)
Social Impact
This category is for entities that exist to intentionally address social, cultural, community and/or environmental needs and invest the majority of their revenue and profits to achieve their mission. Includes any enterprise that delivers products or services designed to be a catalyst for positive social change.
Social Enterprises
Not for Profits (NFPs)
Registered Charities
Social Entrepreneurs
Community Organisations
Trades & Services
A business engaged in the sale and delivery of a service to an end-user.
Trade services
Hairdressing and beauty services
Dry Cleaners

Mechanics, builders, painters, plumbers, etc.

Pest Control

Cleaners
Car Detailers
Mending and Repair Services
Storage, transport and logistics

Wedding Planners

Online and home-based trading businesses
Business of the Year
Each year, one Category winner is also able to take home the much-coveted Business of the Year Award. This is awarded to the business that achieves the highest overall score across all categories. The Business of the Year Award acknowledges an enterprise that not only demonstrates exceptional business success but also proudly showcases the unique qualities and essence of our fabulous Sunshine Coast region.
Hall of Fame
Hall of Fame Inductees are businesses that have won three years in a row.