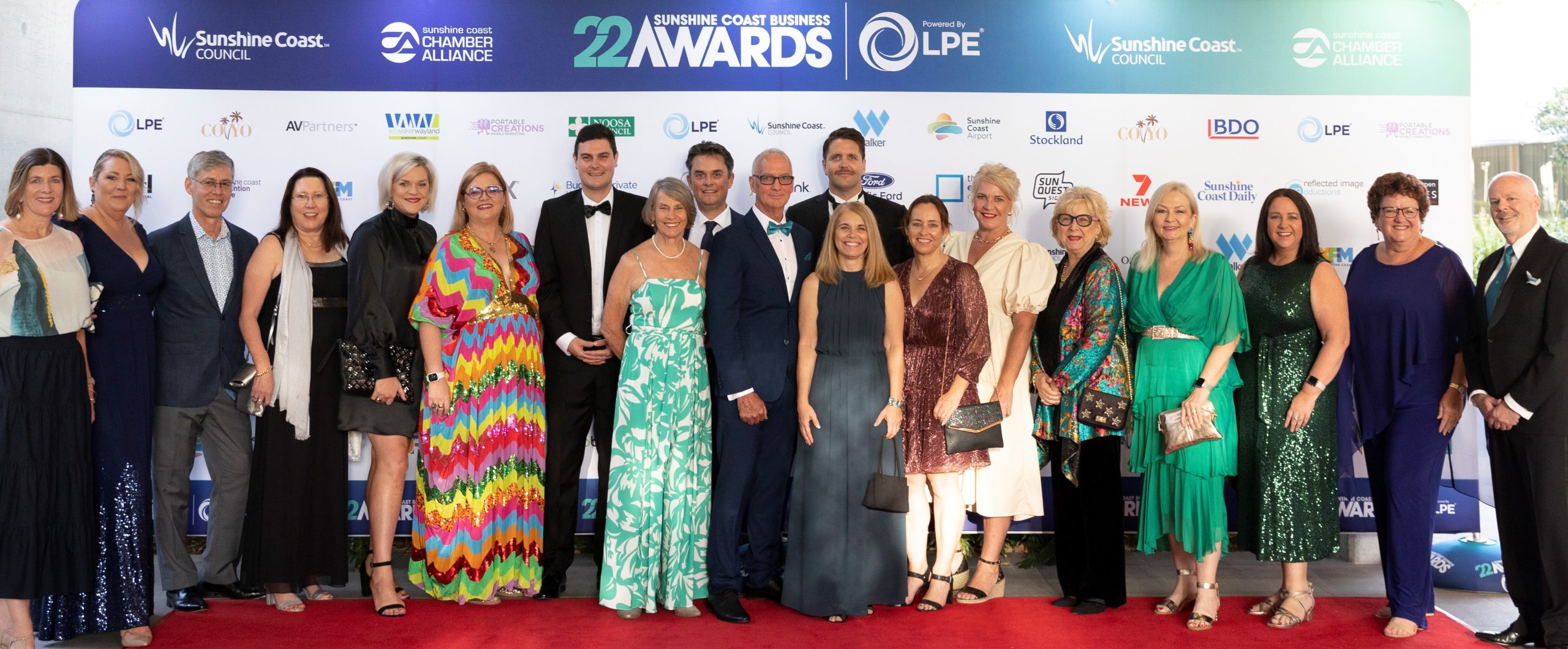 The Sunshine Coast Business Awards recognises business success in our region. The benefits of entering this prestigious program include:
REVIEW – This is your chance to review your planning and work on your business. It's a great opportunity to stop and see just how far you've come!
TEAM BUILDING – Invite your staff to contribute their ideas and perspectives. Work on your application as a collaborative project. It's a wonderful way to foster engagement and a positive, inclusive culture. And the enthusiasm it creates is contagious!
RECOGNITION – How hard have you and/or your staff worked to get to where you are now? When was the last time you received meaningful recognition? Earning recognition for your business from your peers helps build pride and a sense of achievement for you and your team.
NETWORK – Past winners will say the biggest benefit of entering the Awards is the business networks they built throughout the program. Connecting to Program Sponsors, successful businesses, business development specialists, media representatives and new connections all contribute to strengthening your business future.
CELEBRATION – This is a chance to celebrate! Celebrate your wins, celebrate with your peers, with your staff and with your network. This is THE event on the Sunshine Coast calendar. Being a part of it is unforgettable.
Finalists and Winners will benefit from the following:
Sunshine Coast Business Awards winner or finalist logos for use in future marketing
Winners are profiled on the Sunshine Coast Business Awards website
Media coverage and social media engagement is programmed for winners and finalists in the lead up to the gala event, on the night and following the award announcements
Invitation to exclusive finalist only Media Masterclass training session and cocktail event
Opportunity to be named as the Sunshine Coast Business of the Year
Opportunity to network with business leaders, sponsors, other leading businesses within the Sunshine Coast community.
In many instances, to provide pathways to state and national awards programs
Growth in business sales through better profiling, education and professional development