Previous Sunshine Coast Business Awards winners are often asked what the secret is to winning the prestigious awards?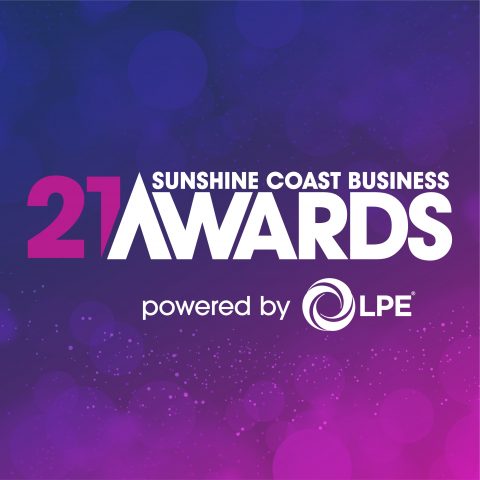 The answer many of them say is planning and finding out all the tips and tricks at one of the free information sessions held by Awards Chair Jennifer Swaine and Judging Chair Bruce Williams.
Mrs Swaine said while the applications process for the Awards was something that took a little time, previous entrants had said the process was a great opportunity to step back from day-to-day operations and critically examine their own business.
"We pride ourselves on the quality of the Awards applications process – it's not a popularity contest, but instead entrants are judged according to a criteria, by business experts, with finalists also participating in interviews," Mrs Swaine said.
Mr Williams said businesspeople who had been nominated, or who are considering entering the Awards, should not be daunted by the process.
"In fact, we are hosting a series of information sessions across the Sunshine Coast and Noosa as well as online to give people an opportunity to find out more and ask questions," Mr Williams said.
The free information sessions include:
Wednesday 23rd June, 5.30-7.30pm, The Ginger Factory, 50 Pioneer Road, Yandina
Wednesday 7th July, 5.30-7.30pm, The J Noosa, 60 Noosa Drive, Noosa Heads
Thursday 15th July, 5.30-7.30pm, Mercure Hotel Kawana, 9 Florey Boulevard, Birtinya
Wednesday, 21st July, 5.30-7.30pm, LPE Bluewater Boardroom, Level 8, 8 Market Lane, Maroochydore
Tuesday, 27th July, 9-11am, Live Zoom Q&A session, with recording available after the session
Mr Williams said the sessions were a chance to find out more about the application process and eligibility criteria, hear from previous winners about the application process and what the Awards process has meant for their businesses.
"The sessions are also a great opportunity to ask questions of the Awards team, as well as find out tips to submitting a competitive application," Mr Williams said.
Mrs Swaine said everyone was really excited to have the Awards back for 2021, following one of the most challenging business years in living memory.
While the region has fared better than most, the COVID-19 pandemic definitely took its toll on many businesses, including causing the cancellation of the 2020 awards.
Mrs Swaine said this year's Awards, powered by local energy provider LPE, were an important opportunity to recognise excellence in business from across the region's many different industries.
"COVID-19 has created challenges for most businesses, and this year it's time to celebrate everyone's successes whether it be responding and adapting as a result of the pandemic, or simply maintaining and growing their business in one of the most challenging business and economic environments in living memory," Mrs Swaine said.
The 2021 Sunshine Coast Business Awards are now open for nominations, with applications to open after the launch in May with 16 categories with small and large categories in each:
Accommodation (Tourism)
Building and Construction
Clean Technology
Creative Industries
Education and Training
Experiences
Export – only available to those exporting internationally
Festivals and Events (Tourism)
Food and Agribusiness
Health and Wellness
Hospitality
Manufacturing
Professional Services
Retail
Social Enterprise
Trades & Services
The Business of the Year winner is chosen from the winners of the above categories. Hall of Fame Awards is also awarded to those who have won their category three years in a row.
To find register for one of the information sessions, go to https://sunshinecoastbusinessawards.com.au/information-sessions/.
To find out more about the Awards, or nominate a business visit https://sunshinecoastbusinessawards.com.au/